When you visit our office, you will meet a team of caring, dedicated dental professionals. In addition to supporting our dentist, they are also here to ensure that your visit is not only effective but also pleasant. Each of our team members is fun and knowledgeable, and we think once you meet them, you will agree that they are amazing! You can learn more about our team below. We invite you to call Jacksonville Office Phone Number904-620-9225 to meet them in person and plan your dental visit in Jacksonville, FL, with Dr. James J. McCall.
---
Carie – Office Coordinator
Carie was born and raised in Michigan and has worked in the dental field since 2003. She joined our team in 2015. She considers herself to be part of a great team where every member is just as important as the next, and she tries to set a positive example for her teammates. She works hard to make treatment in our office possible by coming up with financial solutions for any scenario and supporting her team and patients. She enjoys expanding her leadership skills though monthly coaching and increasing her dental knowledge with continuing education. She loves her work family and could not imagine her life without this amazing group. She also highly values the personal relationships she has with our patients.
Carie feels very blessed to have a spectacular daughter, Lilian, wonderful parents and a loving sister to support her. She and her daughter are animal lovers. They have a rescue puppy Alfie and a Cat Stella. In her spare time, Carie loves to enjoy the Florida sun, cook, watch football and entertain. She has an amazing group of friends that she loves to spend time with.
---
Charlie – Insurance Coordinator
Charlie joined our office in May 2015. As the Freedom Financial Fighter, she makes it her priority to fight for each and every patient to maximize their insurance benefits and make treatment in our office a priority. She loves working alongside our amazing team and knowing that she works for the best dentist in the area.
Charlie and her husband Scott moved to the Jacksonville area in 2010 from Pittsburgh, PA where they grew up together falling in love before they could even drive cars. Together they have two children, Charlie and Skylar. Guiding them and watching them grow are the highlights of every day for Charlie and Scott. Charlie loves to spend time with her family at Universal Studios, going to the beach, and playing in the pool.
---
Christina – Dental Hygienist/CRDH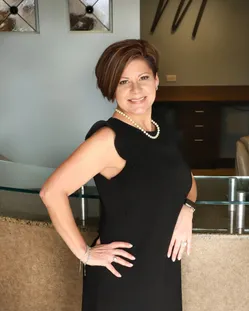 Christina graduated with her AA and EFDA degree from Brevard Community College in 2008. She earned her dental hygiene degree in 2011. She joined our office in 2012 and received her local anesthetic license in 2015. She is passionate about patient education and helping patients with their overall health. She feels a sense of accomplishment when a patient feels better after a cleaning. Since patient care is a priority at our office, she strives to make our clients feel comfortable and like part of our family. She loves the fact that, at our office, our team is a family and not just a group of coworkers, and that we treat patients like family, too.
Christina is married to her junior high sweetheart, Josh. They have a beautiful little girl named Avery Grace and a little Maltese named Sully. When she is not at work, she loves to bake, dance, paint and play with her daughter.
---
Angel – Dental Assistant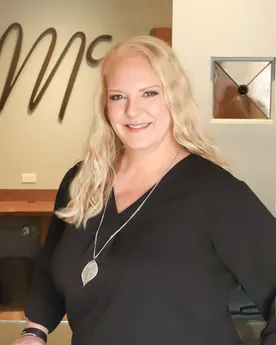 Angel received her certification in Dental Assisting in 1994 from Wake Technical Community College in North Carolina. She earned her DANB in 1994 and DAANCE in 2021. She joined the team at Dr. McCall's office in 2022, and feels very blessed to work with such a great dental family. She loves that everyone works like a team and puts the patient first. Angel gets great pleasure in making patients feel relaxed and wants to make their dental experience a positive one. Putting a smile on our patients face makes her day!
When not at work, Angel loves talking to family, hanging out with friends, reading, and going to the beach or pool. And of course cheering on the Jaguars!
---
Cindy – Dental Assistant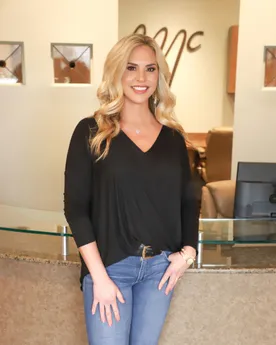 Cindy received her certification from the University of Florida and joined our team in 2015. She works hard to make her patients feel at ease and give them the quality care they need. She enjoys changing people's lives and feels very privileged to be a part of our amazing dental family.
Cindy's family is from Indiana, and she is getting married in April 2021. When she is not working, she looks forward to playing with her dogs, working out, hanging out with friends that she considers family and cheering on the Florida Gators.
---
Samantha – Dental Assistant
Samantha is a graduate of the Bartram Dental Assisting School and interned with Dr. McCall before joining our practice in 2017. For Samantha, being a part of Dr. McCall's dental family is a blessing. She loves the fact that everyone in our office is willing to lend a helping hand and that she learns something new every day. She loves having a "bonus family," making relationships with our patients and transforming smiles. She makes it her goal to be a caring person, educate every patient, and make sure they have a comfortable, pain-free experience.
Samantha comes from a big family whose members are spread across the U.S. She is the youngest of four children and has four step-siblings. She enjoys outside activities, hanging out with friends, and traveling, especially to Europe.
---
Minda - Dental Hygienist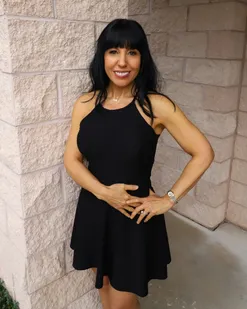 Minda has known and worked for Dr. McCall part time since 2005 and has recently joined his practice full time July 2022. She is grateful to be part of such a dynamic team and her passion in life is dental hygiene. She feels her purpose is to help others achieve maximum oral health and esthetics. She strives to learn and grow by developing relationships with patients and continuing her dental education for the latest technology and products that are available.
Minda is a native to Jacksonville and enjoys golfing, riding bikes at the beaches, hot yoga, and skydiving.
---
Jennifer - Hygiene Coordinator
Jennifer was born and raised in Jacksonville and has been in the dental field, specifically Oral Surgery, since 2006 before joining Dr. McCall's team in November 2022.
She completed the Dental Anesthesia Certification ( DAANCE) in 2009 at The University of Florida. Dental Assistant certification in 2011 and brings several years of both clinical and administrative skills to the practice. She utilizes both her surgical knowledge and compassion for others to reassure patients, making them as comfortable as possible.
She is excited to join an established team/family of like-minded dental professionals.
Jennifer has been with her wonderful husband, Lance, for 18 years. They keep busy with their two energetic boys, Ashton and Christian, and fur baby, Filo, and are always looking for new adventures. After the workday is over, they love spending time together at the park and beach with family and friends.
---